Haleigh Cummings: Nancy Grace America's Missing
For two years police in Satsuma, Florida have been trying to put the pieces together to find missing 5-year-old, Haleigh Cummings. In the process there has been a wedding, a divorce, drug charges, arrests, and sentencing – but no sign of the little girl who was last seen by her babysitter turned stepmother, Misty Croslin on February 9, 2009.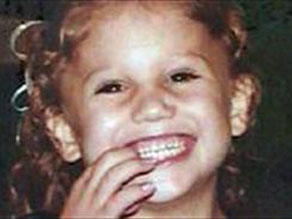 Haleigh Cummings
She first said Haleigh was secreted away from the trailer she shared with her father and brother in middle of the night while she slept. Croslin's story has changed many times – the only constant is Haleigh vanishing. Today, Croslin sits behind bars on drug charges. She insists she had nothing to do with Haleigh's disappearance. Two years has yielded many clues but no answers to finding the little girl whom police believe is dead.
Tipline: 1-888-277-TIPS
Reward: $30,000
Missing Since: February 9, 2009
Missing From: Satsuma, Florida
Classification: Endangered Missing
Age at disappearance: 5
Height: 3 Feet
Weight: 39 lbs
Eyes: Brown
Hair: Strawberry-Blonde
Identifying marks:
-Birthmark on left cheek and back
http://nancygrace.blogs.cnn.com/2011/03/01/haleigh-cummings-nancy-grace-americas-missing/
_________________
Caylee Marie Anthony
8-9-05 to 12-11-08
Sexual Offenders in your area:
http://www.familywatchdog.us/